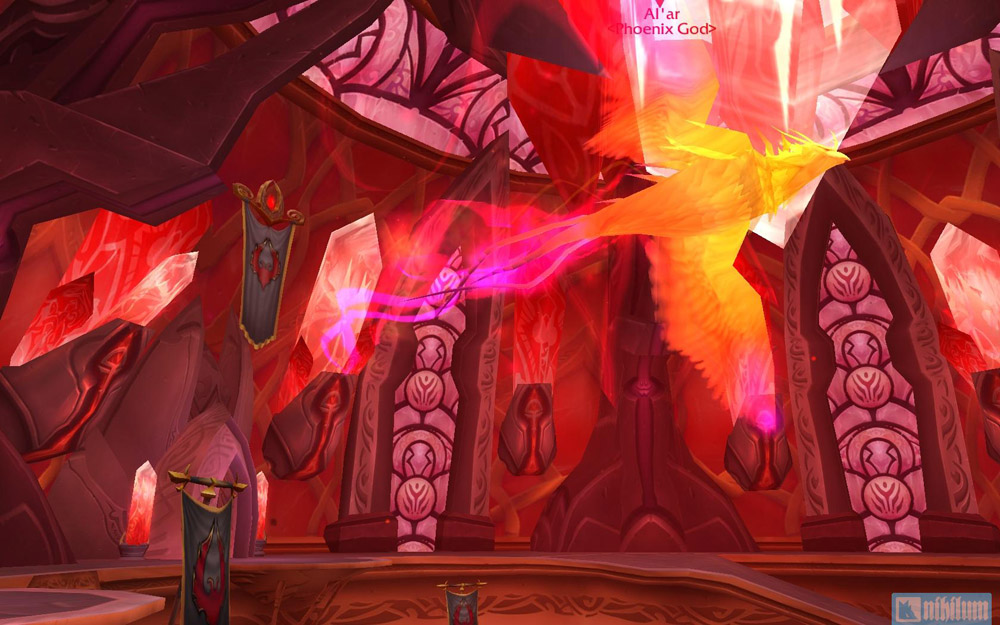 With the latest patch notes Blizzard mentioned making older raid bosses more soloable for people.
Several classic raid bosses have been adjusted to be more friendly to solo players:
Viscidus

Viscidus now remains frozen for 30 seconds (was 15), and it takes 30 hits to shatter Viscidus (was 50).

The Twin Emperors

The recast time for Heal Brother has been increased to 3 seconds (was 2).

C'thun

Players now have 5 minutes to escape C'thun's stomach and resume the battle before it resets.

Al'ar

Al'ar and Ember of Al'ar are no longer immune to fire damage.

Reliquary of Souls

Spirit Shock now has a 15 second recast time (was 0 seconds).
This being WoW there was always bound to be someone bothered by it and there was a bit of an outcry about them making even those too easy. But Blizzard has come out and clarified what their intent is:
We believe there was a lot of confusion when we originally announced this change and we're certainly at fault for said confusion. The original patch note was very vague to the point of being misleading. It was never our intent to weaken old raid boss encounters to allow anyone to have a chance to solo them, regardless of class, spec, or skill.

What we did change were encounters that were mechanically impossible for one person to accomplish, solely for the purpose of ensuring players have easier access to the hunt for the new rare companion pets -- the drop rates of which are actually set to account for a group of three players, not one.

Moving forward, though, we do not plan to adjust encounters for tougher raid bosses to be solo'able by all classes and specs.
Personally I love the change as there is no challenge in the bosses being impossible to solo, although there is something to be said for small groups of people enjoying old raids to see how low they can go. To them I say they can still do that, just roll new characters and lock them to the level the original instance was at and then you keep the challenge and the max level guys can also solo it. As Sir Hammerlock would say, win win win.